Lazy apple pie is a three level (crust-filling-crust) dessert. It's perfect to serve with your favorite tea. For an under-an-hour, few ingredients you already have in the kitchen kind of dessert, this layered apple pie is quite impressive.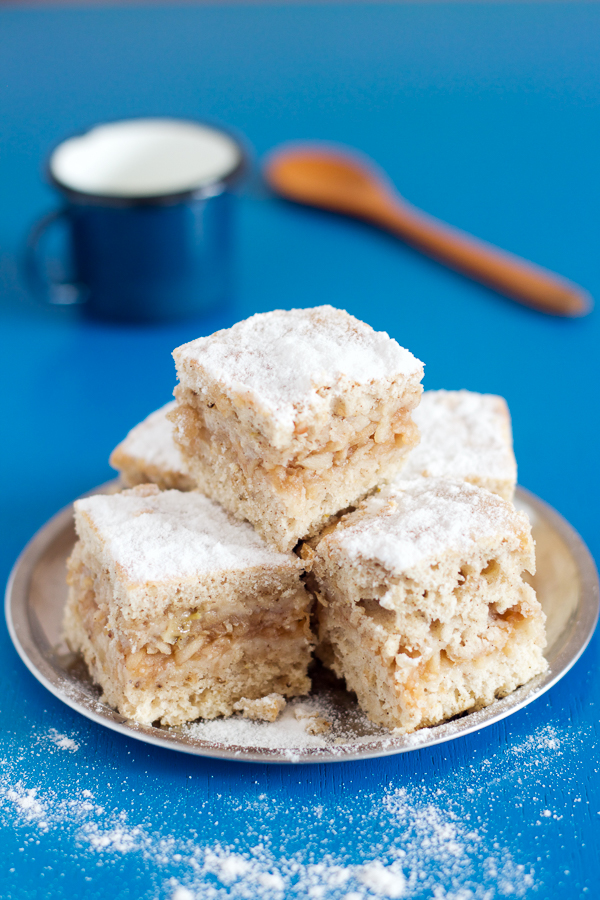 Bosnian apple pie is a little bit different than the American apple pie. For one, it's not round, and the crust consists of sponge cake like two levels in between which is a generous amount of the grated and simmered apple filling.
What I love about the American apple pie is that it's a standard. Bosnian apple pie isn't made the same way everywhere.  So this is one version, and I chose to share it with you because it's easy to make, and very soft and chewy. The type of dessert you'll make at least a few times.
Most of the ingredients you already have at home. One thing to remember is that the crust mixture you make will be divided and baked at different times. First we bake the bottom portion, add the filling, add the top portion, and bake again together.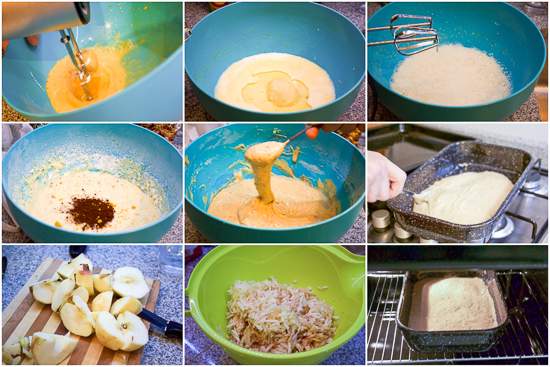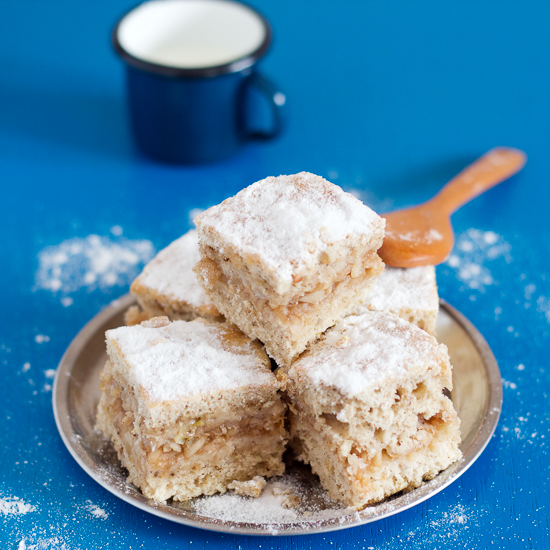 *Toothpick test – prick the baked good in a few places with a toothpick. If it comes out clean, the baking is done. If you crumbs and stickiness on the toothpick, give it a little more time and repeat.