Dalmatian tomato sauce (salsa/ paradajz sos) is one of the simplest recipes for the freshest, most rich tomato sauce you've ever tried, coming to you straight from the Balkan coast. It takes 1 hour from start to finish, and keeps in fridge for a few days.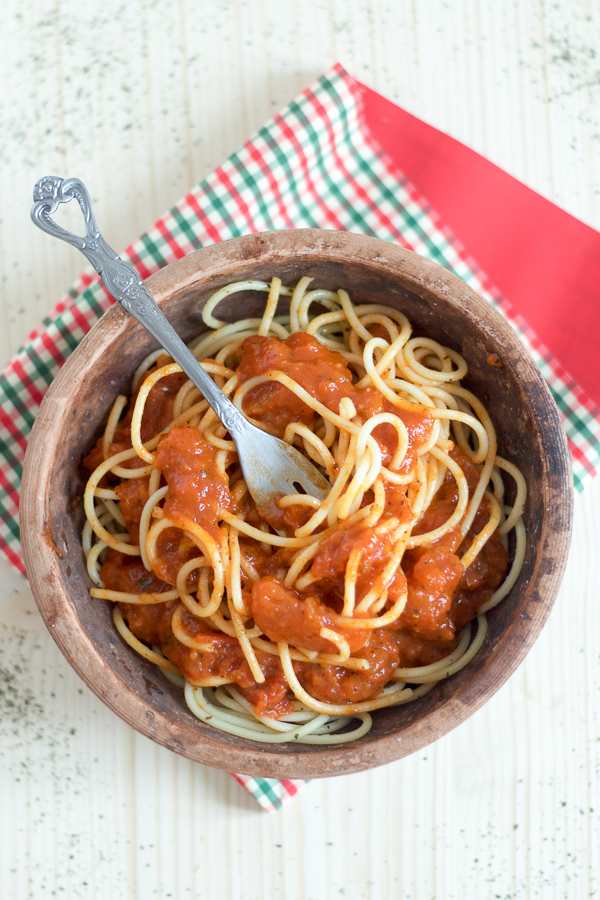 This Dalmatian tomato sauce (salsa/ paradajz sos) is perfect with rice, meatballs and calamari too!
Dalmatian tomato sauce (Salsa/ paradajz sos), a sauce made by long simmering of tomatoes, is typical for the Dalmatian coast where, similar to many different specialties, it arrived by the way of Italy. There are several different ways to make this tasty sauce, and everyone has just the right trick that makes their sauce better than the next one. The way we'll make it for this recipe is just the way my mother and grandmother made it. I found out my mom's trick when I asked her to reveal her method to me, to which she said "Recipes are for amateurs. You cook "from your eye," you start by knowing the taste you'd like to achieve, and you follow what you're making, you add a little bit of this and a little bit of that, you lick it a little bit to see whether it needs to cook longer, you let it boil a few more minutes, you lick again, and that's about it." Regardless, I still was able to get her to put her talent to the paper.
Ingredients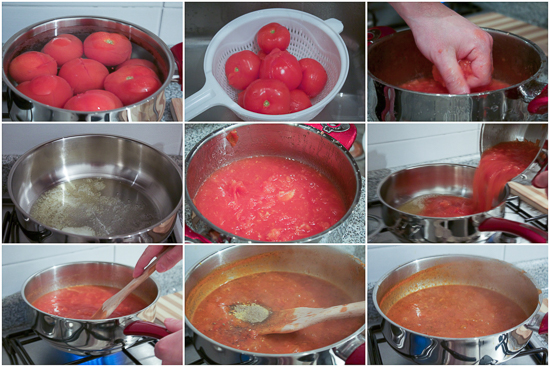 Notes
The sauce is perfect to use for pizza as well. Keep in fridge for up to a few days.